Dr. Zaqdan graduated from Cairo University in 2006. He completed his masters in physical therapy from Cairo University in 2015. He has also completed his doctorate in physical therapy from Arcadia University in 2019.
His latest work experience includes working with Forest Hill's Rehabilitation center, Queens, USA & Northwell company Rehab at Home, Manhattan, USA.
Some of his major responsibilities include:
Helping injured athletes return to full functionality, regardless of their age.
Advises on prevention of injuries and can examine, assess and treat those that do occur.
Helping with the rehabilitation process.
Dealing with the effects of physical and emotional trauma surrounding sports injuries.
Examining and assessing injuries and determining whether the athlete can continue.
Examining and assessing injuries and dealing with traumas, e.g., cuts, bruises and blisters.
Working alone or with coaches, trainers and/or fitness advisers to implement exercise, conditioning, core stability and injury prevention programs, so that athletes reach and maintain peak performance.
Treating injuries, alleviating pain, mobilizing injuries, giving various types of massage.
His major achievements include being associated as a Physical Therapist of the senior Egyptian National team of basketball for around 8 years.
Dr. Zaqdan owns his own sports clinic called I MOVE CLINIC in Alexandria, Egypt.
Dr. Hossamalden Albassiouny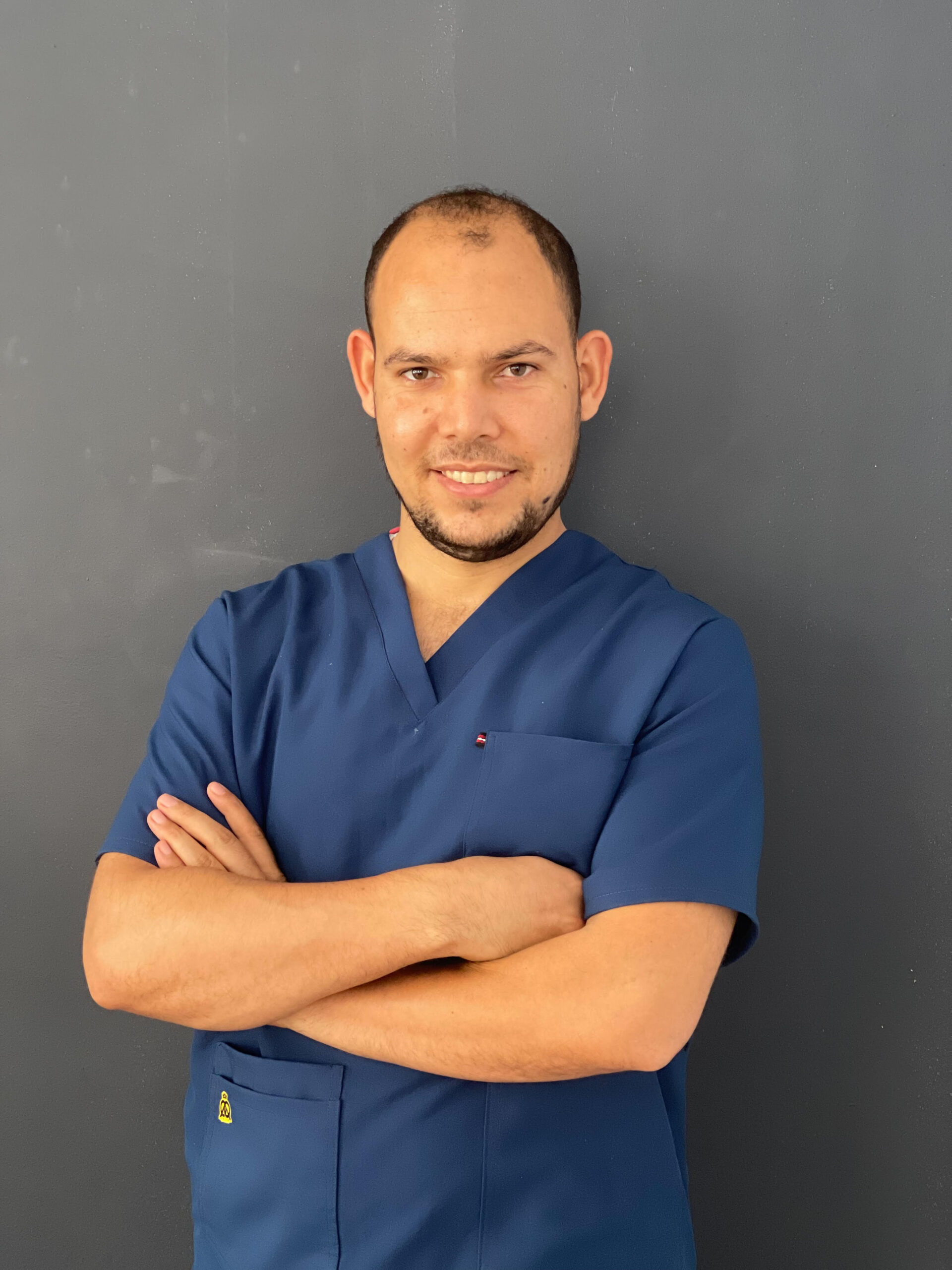 Dr. Albassiouny is a licensed physical therapist. He graduated from Cairo University with a master's degree and completed his doctorate in physical therapy (DPT) from Dominican College. Since 2011, Hossam has been practicing physical therapy. He's very passionate about musculoskeletal, spine, and sports-related conditions. He specializes in physical therapy management for temporomandibular joint (TMJ) dysfunction, orofacial pain, upper cervical dysfunction and spine physical therapy. Hossam also studied manual osteopathy for 3 years. Dr. Albassiouny treats patients for multiple concerns including contusions, muscle strains, tendinitis, spine deformities, jaw pains, cervicogenic headaches, and vestibular rehabilitation.
His Education and training